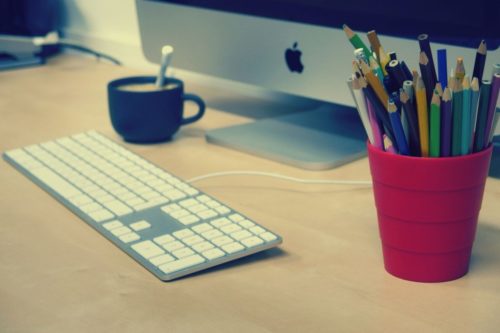 Picture Nike without its trademark swoosh. Or McDonald's without its golden arches. Or Apple without its iconic half-eaten fruit. Can't, right?
Having a good logo is just as important — if not more important — than nailing the perfect name. Not a visual branding genius? No worries. Let these apps do the hard work:
Choose from tons of shapes already created by designers and add touches to make yours unique.
You can choose a background color and an object (think cloud, apple, cupcake), and then adjust by color, size, and text with dozens of fonts to choose from.
When the logo is in perfect shape, just hit "I'm done," and the image will save to your smart phone's camera roll.
Color Viewfinder: Don't feel limited by that ol' square, Roy G. Biv.
This app replicates colors you see in the real world so you can find — and use — inspiration from anywhere. Just take a photo of a color or a group of colors that inspires you, upload, and the app creates a personal color palette.
SketchUp: Get your 3-D glasses ready.
If your logo's complete but something's not quite right, why not move to the third dimension? Upload your image and use "line" and "arc" tools to trace over it. Then, select the "pull" tool to see your logo transformed.