CRM Customer Relationship Management & eMail Marketing Solutions
Customer Relationship Management (CRM) is a term that refers to practices, strategies, and technologies that companies use to manage and analyze customer interactions and data throughout the customer lifecycle, with the goal of improving business relationships with customers, assisting in customer retention and driving sales growth.
CRM systems are designed to compile information on customers across different channels — or points of contact between the customer and the company — which could include the company's website, telephone, live chat, direct mail, marketing materials and social media. CRM systems can also give customer-facing staff detailed information on customers' personal information, purchase history, buying preferences and concerns.
Solutions That We Support & Use at Virtual Partner
Listed below are a few of the CRM and email marketing solutions that we are certified in and well versed, with using and knowing all of the ins & outs – providing top client support & experience.
Our Process
First, we would like to schedule a call with you, so we can go a bit deeper with understand your business needs and get a snapshot of where you are today, where you'd like to be and how robust we can be to get you to your end goal(s).
After we talk, we'll send you a short form to fill out – going over what we've discussed and asking you to go deep with what you desire for a great CRM or email marketing solution.
Once we have your feedback (yes, the form & the call) we'll then do some research and then schedule another call and make our recommendations that will work for you, your business(es), and your budget (both $ and time).
Ready to schedule a call – wonderful, you can do so by clicking here!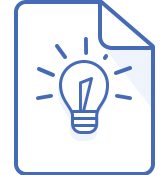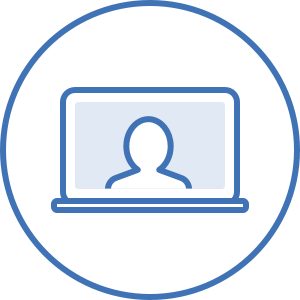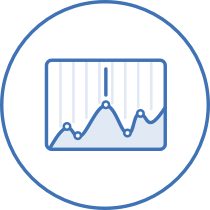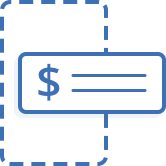 Infusionsoft is for small businesses. The ideal fit is businesses who are 1-15 employees, over 50K in revenue and are looking to grow. If you're experiencing difficulty because you have too many systems, because you're short on time, or because your leads are growing stale or slipping between the cracks, then Infusionsoft might be a good fit. 
Infusionsoft is a web-based Customer Relationship Management (CRM) software designed for small and midsize businesses to help them build better connections with their customers and generate new leads. The software is equipped with sales and marketing automation tools which help in tracking new opportunities and converting more leads in less time.
With Infusionsoft, business users can import and store both online and offline contacts at one place in an organized manner.
The solution automatically logs every engagement with the customers and generate automated follow-up messages for different customer segments based on the level of engagement.
The solution also provides tools for setting up a digital storefront for selling goods and services to the customers.
Businesses can manage shopping carts, in-house inventory, billing, and payment services from a single system.
Infusionsoft offers advanced analytics tools to generate valuable business insights from customer engagement data and make informed decisions. Users can also access Infusionsoft on their Android and iOS enables smartphones and tablets.
Here's a comprehensive review, written by Brett Farr, who is a well respected Infusionsoft Certified Partner, former Infusionsoft employee, and successful small business owner.
ActiveCampaign is ideal for mid to small sized businesses, marketers, entrepreneurs, and freelancers with annual revenue from 15k on up. ActiveCampaign is one of the most user-friendly all-in-one marketing platforms for small to mid sized businesses. Ultimately helping you save time and grow your business.
Marketing automation designed for small businesses
An all-in-one marketing platform
No setup fees or hidden charges
Free help & training should you need it
Enterprise grade features made easy to use
ActiveCampaign is an Integrated Marketing and Customer Relationship Management (CRM) suite with a foundation in email marketing. Targeted towards small-to-midsize businesses, the software is designed to help organizations build their contact lists, create professional emails, manage campaigns, track customer behavior and measure their marketing campaign performance.
ActiveCampaign's email marketing and marketing automation applications include drag-and-drop email design, lead capture forms, social integration and tracking, lead segmentation, website tracking and email campaign reporting.
While ActiveCampaign integrates with several leading third-party CRM solutions, it also offers its own sales force automation (SFA) features, including contact management, drag-and-drop deal tracking, pipeline management and lead scoring.
ActiveCampaign offers free customer service, including live chat and phone support, a self-help knowledge base and complementary data migration from other programs.
Overall, I've been thoroughly impressed with ActiveCampaign. It really hits on all the capabilities you'd want as an active email marketer, and it does so at an affordable price point.
Zoho offers a cloud-based Customer Relationship Management (CRM) solution tailored to the needs of small and midsized businesses. Its interface includes CRM tools such as sales and marketing automation, customer support and a help desk, product configuration and reporting and customer analytics.
Zoho CRM offers multi channel support, allowing businesses to connect with their customers via email, live chat, phone and through social media. The gamification feature allows businesses to gamify their sales process and reward employees who achieve their targets. The mobile edition gives users access to sales activities and customer info on iPad, iPhone and Android devices.
Zoho CRM's Blueprint helps in automating sales processes by defining workflows and macros for regular activities. Zoho can integrate with several existing software solutions, including Google Docs, Microsoft Office, and Sharepoint. It also offers add-on applications designed for specialized business, collaboration and productivity needs.
You Can Learn More Here!
ConvertKit was built with bloggers in mind, but that doesn't mean you have to be a blogger in the traditional sense to love ConvertKit. Our customers are podcasters, service-based business owners, course creators, YouTubers, and more. They're content-driven business owners and ConvertKit is the perfect solution for them. With your unique needs in mind, we've created a tool that gives you the power to earn more from your email list while keeping the human element in something as personal as email.
Rather than try to build every feature possible, ConvertKit focuses on being the best at email marketing and then building great integrations with e-commerce, landing page, and membership site providers.
Automation made easy. No more duplicate subscribers. No more fighting with your email funnels. No more hacking automation(s) together to make it all work. Best of all, no more wasted hours (and days) spent fighting an app you don't understand.
Marketing automation can be hard to wrap your brain around. With ConvertKit, it's easy. We've built blueprints to show you examples of how automation can flow.
Check Out ConvertKit Here!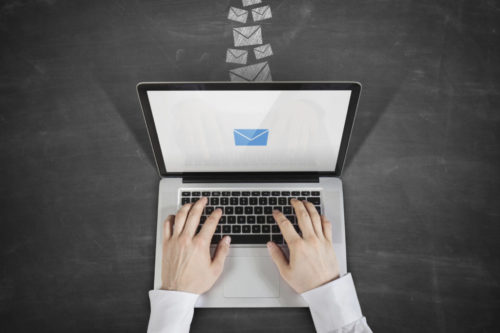 Other Solutions
Have another platform? Please let us know and we can do some research and let you know if that is something that we can help you with or refer you to one of our trusted partners. Contact Us Here!