Membership eCourse – LMS (Flexible) Learning Management System
A learning management system (LMS) is a software application for the administration, documentation, tracking, reporting, and delivery of educational courses or training programs.
An LMS handles the management and delivery of eLearning courses.
An LMS lets you create eLearning content (lessons), organize it into courses, deliver the content (either internally to your business or to a wider internet audience), enroll students to said courses, and, finally, monitor and assess their performance (attendance, grades, etc.). 
Add the Community solution of Gamification & a Private FaceBook Group – a fabulous way to keep your students engaged & coming back for more!
Solutions That We Support & Use at Virtual Partner
Listed below are a few of the LMS solutions that we are certified in and well versed, with using and knowing all of the ins & outs – providing top client support & experience.
Our Process
First, we would like to schedule a call with you, so we can go a bit deeper with understand your business needs and get a snapshot of where you are today, where you'd like to be and how robust we can be to get you to your end goal(s).
After we talk, we'll send you a short form to fill out – going over what we've discussed and asking you to go deep with what you desire for a great LMS solution for your eCourse(s) and Membership Program(s).
Once we have your feedback (yes, the form & the call) we'll then do some research and then schedule another call and make our recommendations that will work for you, your business(es), and your budget (both $ and time).
Ready to schedule a call – wonderful, you can do so by clicking here!
*note there are a few solutions – and, basically are 1) Self-hosted on your own URL (WordPress) and 2) 3rd party solutions where everything is hosted on their platforms. It's very important to understand the differences between the two types of LMS platforms.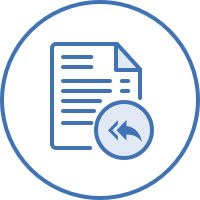 LearnDash – WordPress Projects (self-hosted on a domain that you own)
Developers & designers continually choose LearnDash for their clients.
KEY FEATURES Impressive Online Courses
Easily create & sell courses, deliver quizzes, award certificates, manage users, download reports, and so much more! By using LearnDash you have access to the latest e-learning industry trends for creating robust learning experiences.
Sell Your Courses
Simply set the price, choose the pricing model, and publish.

Drip-Feed Content
Automatically deliver content according to a predefined schedule.

Reward Your Learners
Deliver certificates, points, and badges to encourage learners.

Engagement Triggers
Interact with learners based on actions they do in your courses.
Kajabi makes it easy to turn your knowledge and content into products you can sell. (They do all of the hosting and storage for a monthly fee.)
Turn your Content Into Products
Easily build beautiful online courses, membership sites, training portals, simple file downloads, or any other type of digital product you can imagine.
All The Tools You Need…Under One Roof
Online Courses and Membership Sites
Landing Pages
Marketing Emails
Your Entire Course Website
and, More…
Thinkific is the only course platform you'll ever need. Easily create, market, and sell online courses on your custom-branded site. Whether your goal is to educate your customers, earn revenue, or grow your brand and audience, Thinkific makes it easy. (They do all of the hosting and storage for a monthly fee.)
Launch today with our forever free plan. Upgrade when you need to.
(They do all of the hosting and storage for a monthly fee.)
Be in two (billion) places at once.
Growing your business is easy when your new audience reach is the entire world. With online courses you can break into new markets and make your teaching material accessible to millions of potential clients, geographical limits be damned. Spend less time traveling and finally get (or get back) that work/life harmony as you grow your following from the comfort of your home.
Monetize your knowledge. Be seen as the thought leader you are.
Course Creation
Sales & Marketing
Design & Customization
Teaching
Student Experience
Site Administration
Security & Support
Teachable – Create and sell beautiful online courses. Your skills and experiences are unique and valuable. Easily build a beautiful course website, share your knowledge, and be rewarded for it. (They do all of the hosting and storage for a monthly fee.)
Provide a world-class learning experience. Let Teachable do the heavy lifting so you can focus on what matters – creating courses with our user-friendly interface. Allow your students to easily sign up to your school, view curriculums, and previews, and purchase your courses.
Effortless setup – With just a few clicks, you'll get a fully functioning school with learning management, payment gateways, and sales & marketing tools.
Exceptional learning experience – Your content is your greatest asset. Take it to the next level with Teachable's top-notch virtual classroom experience.
Simple yet powerful website customization – Get a professional website out-of-the-box with minimal configuration necessary. Plus, enjoy full control to personalize any aspect of it.
Talentlms has the necessary inbuilt tools that help everyone involved. Ranging from yourself, your students as well as the IT department, all users can access the portal with ease and convenience. Effective eLearning is what we promise. Here's how we do that.
Customizable to your needs Your own custom domain, logo, and theme. Make your Learning Management System (LMS) look the way you dreamt it.
Build eLearning courses in minutes Reuse your presentations and videos or a wide range of online material with our social integrations. Make stunning courses with minimal effort.
Reports that make sense Simple and comprehensible analytics about everything that happens inside your eLearning environment.
Always available on the Cloud No need to install, upgrade or backup anything. TalentLMS is a Cloud powered Learning Management System.
Enterprise friendly LMS Building blocks like Branches and Single Sign-On (SSO) that fit your extended learning enterprise. A secured and encrypted channel for all data communication.
Other Solutions
Have another platform? Please let us know and we can do some research and let you know if that is something that we can help you with or refer you to one of our trusted partners. Contact Us Here!