Phillis Benson
Virtual Business Manager
Online Business & WordPress Strategist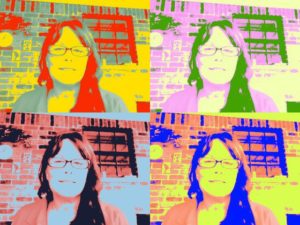 Hey there, I'm glad you stopped by. I'm Phillis Benson, the founder, Chief Rock Star, Virtual Business Manager, lead project manager, and creative problem solver. In short, I make sure project specifications and deadlines are met here at Virtual Partner.
I believe it's essential to align all aspects of the organization as I assist my clients in creating strategies that work for them. Part of what makes my client work successfully is that I work to build a deep, trust-based partnership with each client – many which have continued for years, and in some cases decades.
My Virtual Management work is based on a few powerful and pragmatic principles that have been tested and refined over many years of coaching, consulting, and research. My formal education includes a degree in Business, as well as additional degrees in Human Resource Management and Sociology – all of which I use on a daily basis to add value to my clients. And, because I love technology so much, I've completed courses of study on various topics and hold several certifications. Plus, as a way of staying up to date, I belong to groups dedicated to sharing news and views on the latest technologies and solutions.
Clients who work with me can leverage my knowledge and expertise in Web design, WordPress, Infusionsoft, Ontraport, and Learning Management Systems (LMS) such as LearnDash & AccessAlly, among others, to grow their businesses. I've even been called "The WordPress Website Whisperer," which I consider to be a huge compliment!
How am I different from any other business or project manager?
Hence, my business name Virtual Partner – as I am indeed your Partner!
---
I've held various Project Management and Project Administrator positions throughout my working life and have happily transitioned into a life of Virtual Business Management, strategic coaching and consulting. I care about the success of each of my clients because it brings me joy to be part of a community larger than myself.
Virtual Business Manager, Online Business & WordPress Strategist
"She brings her joy for life, an eye for details, and a zest to do and be the best."
—Mary Smith-Brown
Certifications & Affiliations
(a few of them!)