SEO for WordPress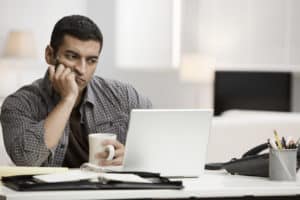 If you're like the rest of the Internet, odds are your website is built through WordPress. And for a pretty good reason: it's flexible, with a myriad of templates and plugins. Plus, it's fairly easy to use.
But perhaps more importantly, WordPress is a solid SEO (search engine optimization) platform.
Since almost half of the top sites out there — from BBC America to Flickr — use WordPress to power their content, Google pretty much has no choice but to ensure its search engine can effectively crawl and index millions of WordPress templates.
So as a small business owner, how can you fine-tune your local SEO strategy with WordPress?
Make it easy for customers (and the search engines) to connect your services to a location. This is low-hanging fruit, but you'd be surprised how many of your competitors don't do this. Say, for instance, you're a financial advisor with multiple offices across the Midwest. An Illinois customer may want to know if your team gives retirement advice at the Chicago location. So, the Chicago page should include a full list of services available there. Make it super obvious what you offer and where you offer it.  
Make the most of your SEO plugin. First, check your settings to confirm you've named your site and written a brief description. Then, be sure to check that your URLs are correct and that they match the URLs in your Google Webmaster Tools.  
Easy tweaks with big results. You're welcome.